Bespoke Entries was created to offer event organisers a less costly, yet highly professional, alternative online registration system to those that are currently on the market. Bespoke Entries follows a simple pricing structure and ensures that it remains the lowest on the market.
Up to £9.99 entry fee – £0.80 booking fee
£10.00 to £14.99 entry fee – £1.00 booking fee
£15.00 to £19.99 entry fee – £1.20 booking fee
£20.00 to £24.99 entry fee – £1.40 booking fee
£25.00 to £29.99 entry fee – £1.60 booking fee
£30.00 to £34.99 entry fee – £1.80 booking fee
£35.00 to £39.99 entry fee – £2.00 booking fee
£40.00+ entry fee – Enquire
Bespoke Entries provides a highly customisable entry system experience through an easy-to-use customer interface whilst not sacrificing security with all payments taken through a secure SSL website ensuring that all your information remains safe.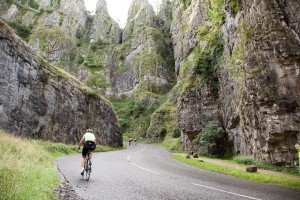 Create your event
When you apply to become an event organiser through Bespoke Entries, one of our dedicated team will set up a customised event page where we can add details of your event as well as your logo, a course map and sponsor images that is sure to keep them happy. You can also set up an unlimited number of entry types (ie. For affiliated/unaffiliated, different distances, different ages etc.) and you can choose to add the charge on top as a booking fee or to embed this in your own cost.  Do not worry if you do not have all these details to hand at set up, you will be provided with login details so that you can continually customise your page as your event evolves.
Get entries, get paid
You will receive an easy to read URL (eg. www.bespokeentries.co.uk/yourevent) so that you can easily share your event and even use this page as your official website saving the expensive cost of web hosting and web design. Your customers will appreciate the easy-to-use, fully customisable entry form and be safe in the knowledge that their bank details are secure from start to finish proven with the padlock. Online entry is the much preferred method of entering events by your customers. The entry list is available for you to download 24/7 and you can manually enter paper entries at any time saving hours of administration after the event has closed. You will then receive monthly payments of your entry fees from us.
Bespoke Entries really is the most advanced online event entry platform.
Services: –
One page website showing your event, registration form, organisation, logos and sponsors
Custom registration form
Online payment including Visa, MasterCard and American Express
Payments taken over a secure server (Check the padlock ↑) and we are PCI compliant
Add paper registrations as you go to save admin work after closing date
Easy to share web address
Automated emails will be sent notifying your customer that their application has been successful
Social media links allows customers to share that they've signed up
Submission of your event to the Bespoke Entries event list
Download entry lists at any point and pass to your chip timing company if you choose to use one
Variable entry fees for type of entry (eg. affiliated/non-affiliated, distance)
Add entry selector to your Facebook page
Add new events
Friendly customer service
Get in contact with us today to discuss your event on the Contact page.
Clients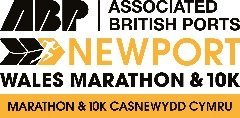 Support Welsh Business